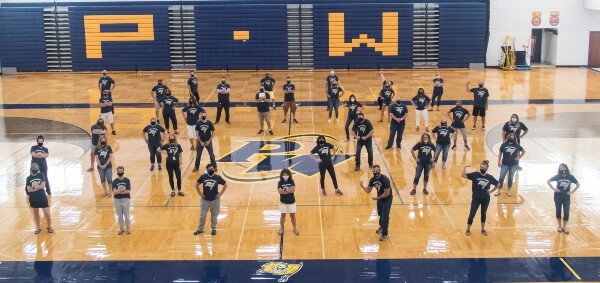 Champions' Culture * Pursuing Our Personal Best
Please see the Bell Schedule Page for information about class start and end times

Communication Process
Questions, concerns, and ideas routinely arise during the school year. This outline is provided to assist in communication with the appropriate person.
Step 1: Questions or concerns regarding instructional practices should go to the teacher first. A discussion should be scheduled with the principal if you still have questions after talking with the teacher.
Step 2: If applicable, items not resolved in Step 1 should be directed to the administrator or director who has responsibility in the area of concern.
Step 3: A conference with the superintendent is most appropriately held if questions or concerns have not been adequately addressed at earlier levels.
Step 4: The final level of contact with the district about a question or concern is the Board of Education.
2020-21 P-W MS/HS Vision Targets

Upcoming Events
October 14, 2020
9th-11th Grade PSAT Administration - Half Day for Students (11:20am dismissal)
October 23, 2020
End of the first quarter
November 5, 2020
Parent/Teacher/Student conferences 4:00pm-7:00pm
November 6, 2020
Parent/Teacher/Student conferences 12:15pm-3:15pm
November 25-27, 2020
Thanksgiving Break - No School
December 16-18, 2020
Half day for all students
December 21, 2020-January 1, 2021
No School for students and staff - Winter break
January 15, 2021
End of the second quarter/first semester
Our Staff
Todd Simmons
MS/HS Principal
Lauren Christensen

MS/HS Assistant Principal/Athletic Director
Lisa Bartlett

MS/HS Counselor
Stacey Johnston

Instructional Technology Specialist
Diana Hengesbach

MS/HS Secretary
Kali Klein
MS/HS Secretary


Kroger Rewards Program Information - Help our schools earn money!