BOARD OF EDUCATION
The Pewamo-Westphalia Community Schools are governed by a seven member Board of Education who are elected to serve six-year overlapping terms.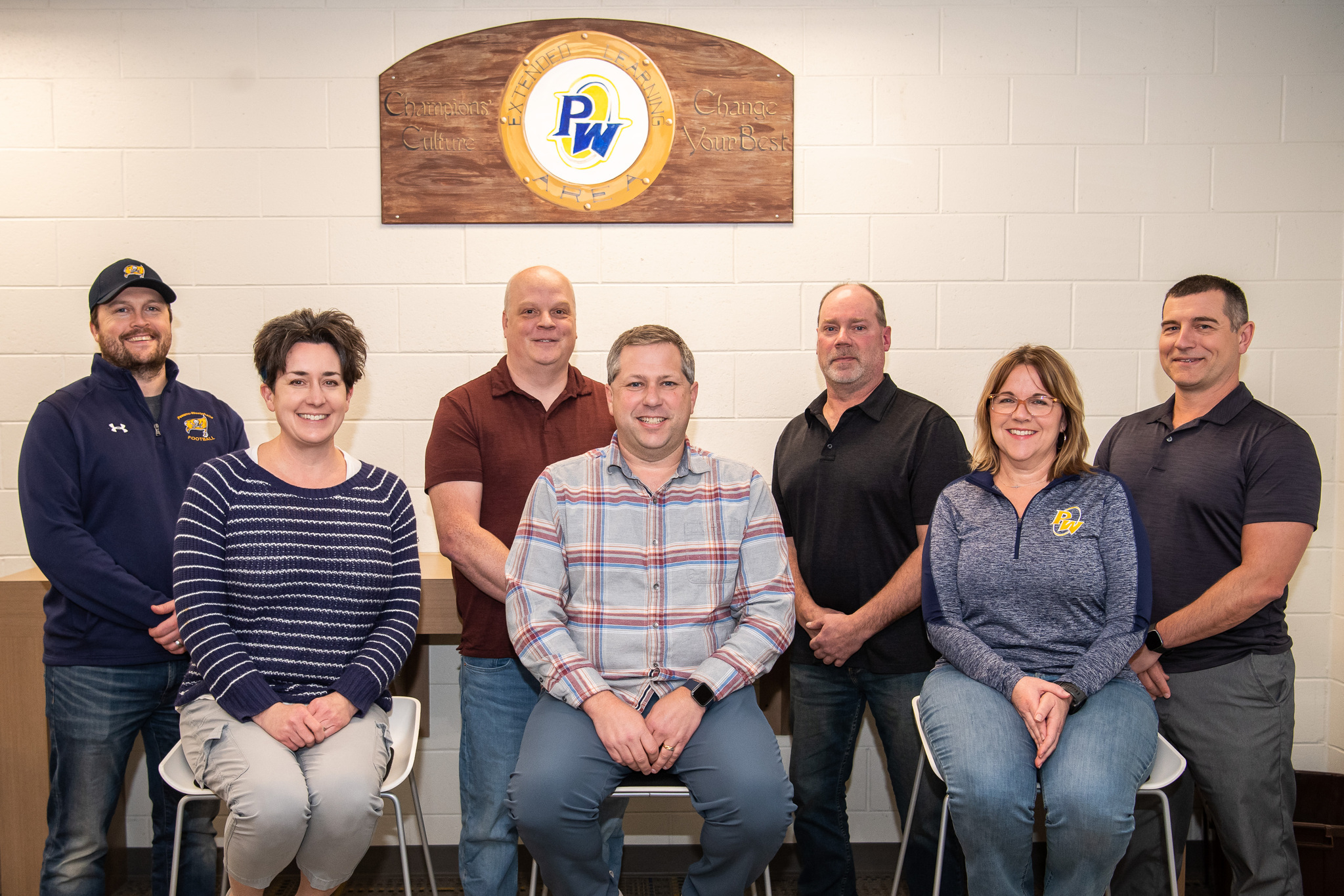 Jason Hafner - President Timothy Schafer - Vice President
Preston Weber - Secretary Jim Pohl - Treasurer
Lori Pung - Trustee Brad Weber - Trustee
Trina Anderson - Trustee
Student School Board Representatives: Sarah Smith and Mackenna Weber
Meeting Schedule
The P-W Board of Education meets the third Monday of each month at 7:00 p.m. unless notes on the schedule below (January 2023 will be held January 23rd and February 2023 will be held February 13th). When changes to the schedule occur, a notice will be placed below, and also on the home page of our website. Beginning with the August 15, 2022 meeting, all meetings except for the October meeting, will be held in the Middle/High School Library which is located in the Middle/High School building at 5101 S. Clintonia Road, Westphalia, Michigan. The October meeting will be held in the Elementary School, located at 430 W. Jefferson St., Pewamo, Michigan.
Please note there is a Special Board Meeting on Monday, January 23, 2023 at 6:00 pm for Board Training. The Regular Board Meeting will begin at 7:00 pm.