BOARD OF EDUCATION
The Pewamo-Westphalia Community Schools are governed by a seven member Board of Education who are elected to serve six-year overlapping terms.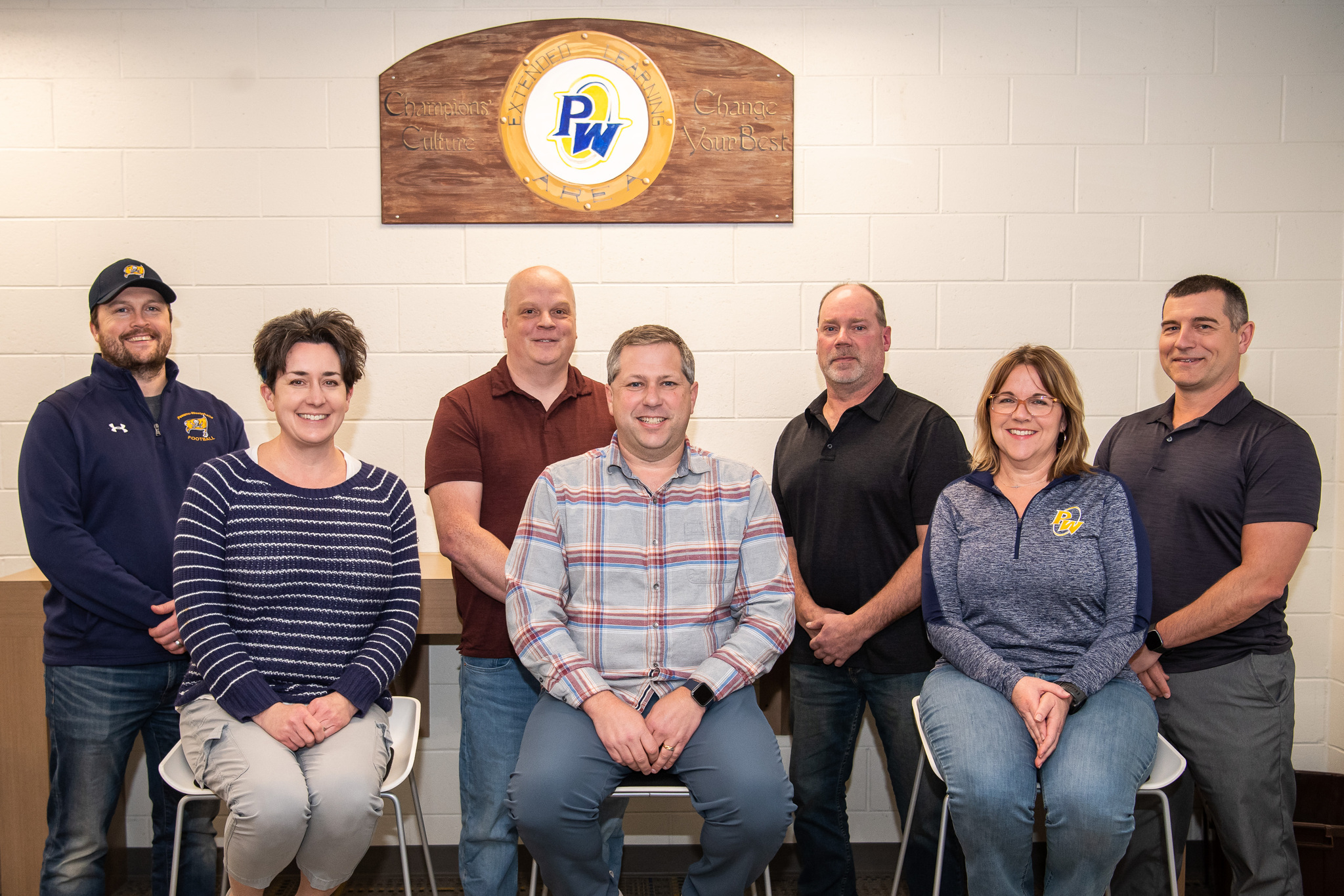 Jason Hafner - President Timothy Schafer - Vice President
Preston Weber - Secretary Jim Pohl - Treasurer
Lori Pung - Trustee Brad Weber - Trustee
Trina Anderson - Trustee
Student School Board Representatives:
Hayden Hengesbach
Ava Smith
Meeting Schedule
The P-W Board of Education meets the third Monday of each month at 7:00 p.m. unless notes on the schedule below. When changes to the schedule occur, a notice will be placed below, and also on the home page of our website.
Board of Education Meeting Schedule for the 2023-24 School Year
There will be a special Board of Education meeting on Wednesday, July 26, 2023, in the Middle High School Library, beginning at 7:00 pm.