Welcome to Pirate Athletics!
Champions' Culture • Expect Your Personal Best
2020-21 Athletic Policy
Please take a look at our updated P-W Athletic Policy and Code of Conduct. This document contains very valuable, basic information including our Philosophy and expected Educational Outcomes of Participation in Athletics, as well as, more detailed information regarding Athletic Opportunities at Pewamo-Westphalia High School, Eligibility, our Code of Conduct, Department Procedures and Guidelines, and Guidelines for the College Bound Student Athlete.
2020-21 Athletic Season Passes
The fee schedule is below. Please make checks payable to P-W Schools.
Family Pass--$275
Single Adult Pass--$125
Senior Citizen Pass--$75
Student Pass--$50
Athletic Physicals
Forms can be picked up on the table outside the office or downloaded online at mhsaa.com. Any student wishing to participate in a school sport in the 2020-21 school year must have a current physical, dated after April 15, 2020, to practice or play. NOTE: due to COVID-19, the MHSAA is allowing parents of students who had a valid physical in 19-20 to complete a Health Questionnaire, as long as the 19-20 physical is on file in the athletic office.
Strength and Athleticism
NOTE: Due to COVID-19, our Summer S/A has been postponed until further notice. The Strength/Athleticism program now runs on Monday-Thursday! Grades 6-8 will go on Monday/Wednesday from 3:35pm-4:35pm; grades 9-12 will go Tuesday/Thursday from 4:10pm-5:10pm. All are welcome to attend these one hour sessions!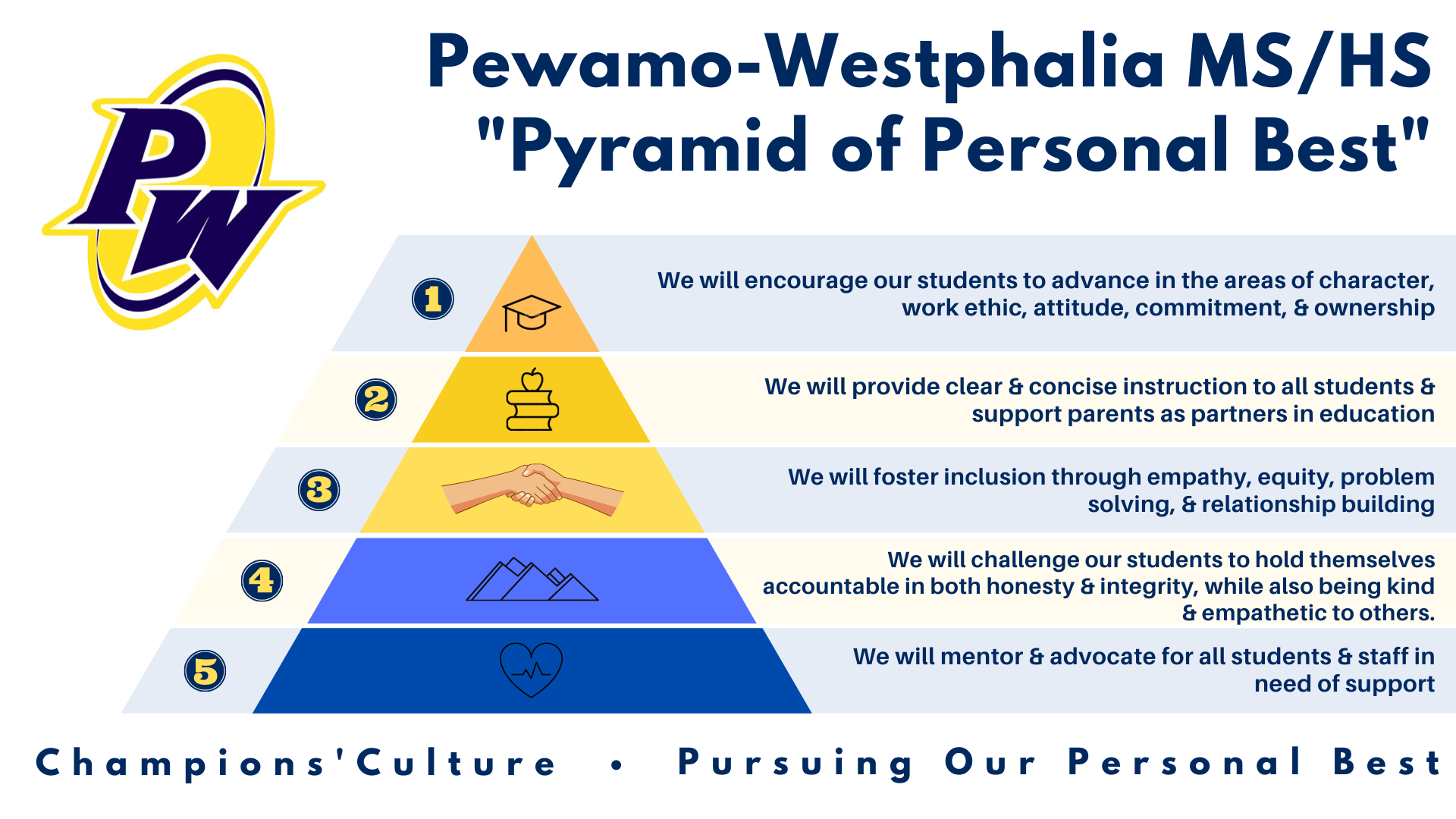 Lauren Christensen
Administration Office
Assistant Principal
Administration Office
Athletic Director

Send me a message