Transportation
If your child who attends one of the local parochial schools needs a bus assignment, please fill out the transportation request. For P-W Community Schools students, parents should fill out the form located on SchoolPay.
Job Opportunity
We are looking for bus drivers! Paid training is available; no experience necessary. Routes available include morning only, afternoon only, and both morning/afternoon shifts. While not required, bus drivers can also earn extra pay by driving to sporting events and field trips.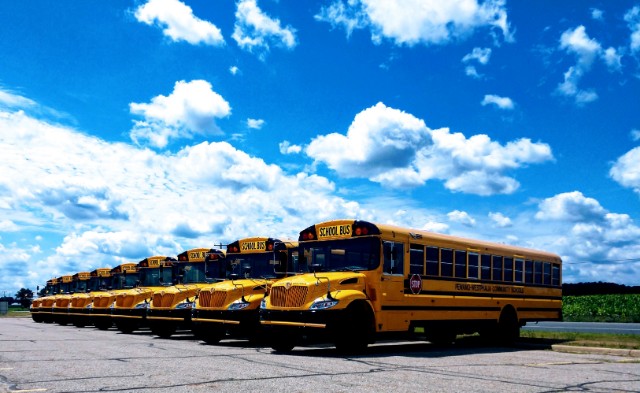 P-W Schools Transportation is proud to transport your children safely to school. Should you have any questions, please feel free to contact the Transportation Supervisor, Mr. Jeff Dygert, at 989.587.5100.
Transportation staff for the 2022-2023 School Year:

Transportation Supervisor, Jeff Dygert
Shawn Barrett-CTE Route
Daily Route Drivers:
Al Piggott
Tim Thelen
Matt Curtis
Karen Wright