Transportation
Bus transportation is an important function of the Pewamo-Westphalia Community Schools. It is NOT mandated by law but provided as a service to the students of the District. In order for transportation to work, we must have the cooperation of parents, students, drivers, and the administration of the District. We believe the information contained in this policy will help everyone understand the complexity and importance of pupil transportation. The Michigan Department of Education, the Legislature, and the Michigan State Police also develop rules and regulations that govern the activities of the Transportation Department.
Video Cameras may be in use on any Pewamo-Westphalia Community Schools transportation vehicle.
Expectations of Students and Parents
Discipline Guidelines/Consequences
Transportation Department Polices
If your child who attends one of the local parochial schools needs a bus assignment, please fill out the transportation request. For P-W Community Schools students, parents should fill out the form located in the Parent Portal of PowerSchool.
Job Opportunity
We are looking for bus drivers! Paid training is available; no experience necessary. Routes available include morning only, afternoon only, and both morning/afternoon shifts. While not required, bus drivers can also earn extra pay by driving to sporting events and field trips.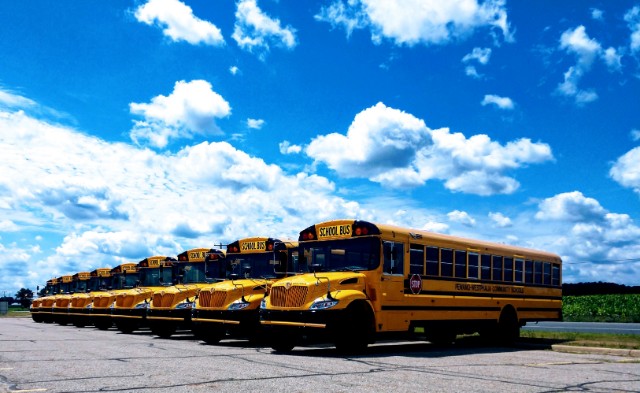 P-W Schools Transportation is proud to transport your children safely to school. Should you have any questions, please feel free to contact the Transportation Supervisor, Mr. Jeff Dygert, at 989.587.5100.