P-W Middle/High School
5101 Clintonia Road
Westphalia, MI 48894
Phone: 989-587-5100
Fax: 989-587-4075
Office Hours: 7:30am-3:30pm
Daily Class Schedule: 8:03am-2:57pm
Champions' Culture • Expect Your Personal Best
Chromebook Question? Please contact Mrs. Johnston
at sjohnston@pwschools.org or call 989-587-5100 ext. 5113

2016-2017 P-W MS/HS Vision Targets
We will grow our champions' culture.
We will make technology an effective ingredient to quality instruction.
We will implement effective instructional methods.
We will utilize data to drive instruction via Illuminate interim assessments
We will increase the rigor, alignment, format, DOK/HOTS, etc. of our formative and summative assessments.
We will keep our Atlas curriculum maps "alive."
2016-17 Althletic Policy
Please take a look at our updated P-W Athletic Policy and Code of Conduct. This document contains very valuable, basic information including our Philosophy and expected Educational Outcomes of Participation in Athletics, as well as, more detailed information regarding Athletic Opportunities at Pewamo-Westphalia High School, Eligibility, our Code of Conduct, Department Procedures and Guidelines, and Guidelines for the College Bound Student Athlete.
Reminders for Parents and Students
Backpacks, hats, and hoods are not to be worn in the building during school hours for safety purposes. Also, please note that our new main entrance is the only entrance that students are to enter in the morning. Cell phones need to be turned off and stored in lockers, with the exception of during passing time and lunch for our HS students. Moreover, all teachers offer office/tutoring hours; please click here for a list of days and times and encourage your student(s) to take advantage of this valuable opportunity.
PWCS Now on FaceBook and Twitter
Following the information we gathered from the Parent and Community surveys last winter/spring, we have started using social media as a way of sharing information. Please search for us on FaceBook; we are Pewamo-Westphalia Community Schools with the blue and gold PW logo. Like the page, and you should begin seeing our posts in your newsfeed. We are also using Twitter. You can search for us using the search tool at the top; we are @PWSchools (again, with the blue and gold PW logo.) As always, you can use our website as another source of information.
Communication Process
Questions, concerns, and ideas routinely arise during the school year. This outline is provided to assist in communication with the appropriate person.
Step 1: Questions or concerns regarding instructional practices should go to the teacher first. A discussion should be scheduled with the principal if you still have questions after talking with the teacher.
Step 2: If applicable, items not resolved in Step 1 should be directed to the administrator or director who has responsibility in the area of concern.
Step 3: A conference with the superintendent is most appropriately held if questions or concerns have not been adequately addressed at earlier levels.
Step 4: The final level of contact with the district about a question or concern is the Board of Education.
Middle/High School News

View Archives
September 7, 2016
M-STEP Results Released, PW Sees Improvement
This past spring, P-W students took Michigan's summative statewide test, the M-STEP, for the second time. This challenging online test measures higher expectations about what our students should know at the end of each school year, and requires students to write responses and show their work, instead of merely filling in a bubble answer sheet.
Students at P-W are performing better than the statewide trend, and improved, overall, in ELA, math, science, and social studies over last year, as our teachers and curricula adapt to new standards and testing methods. In fact, the Class of 2017 ranked highest in Clinton County in science and social studies, as well as had the highest average SAT score. The 2016 M-STEP feedback is an important tool for us to understand how well the district is serving students and where we can provide more support.
•Teachers and parents can use student scores to make sure they are doing all the right things. Working together, they can learn how to best support each child in order to improve their learning during the coming year.
•By reviewing school-wide results, principals and other district leaders can make decisions that are more likely to improve the services we deliver. Over time, each P-W graduate will be stronger and more competitive when it comes to career training, college, and in the workplace.
•District and statewide leaders will analyze the scores to assess the success of our efforts to close performance gaps between different groups of students. M-STEP results will help uncover inequities of learning and help us target resources to close those gaps.
At every level, these scores will be used as they always have been: to measure the outcomes that result from our public investment in education, and to help improve learning in Michigan's schools.
Students will begin bringing individual results home on Thursday, September 28, 2016. Parents can receive additional information by clicking on this link to view an informational video.
July 15, 2016
2016 AP Scores Come Back, Remain Strong
2016 Advanced Placement (AP) scores were released in early July and continue to remain strong. In early May, 60 Juniors and Seniors took a combined 114 tests in English Literature Composition, Statistics, Psychology, Calculus, and U.S. History; these are the highest numbers of kids enrolled in AP courses and tests taken in the last five years at P-W! 71.2% of our kids (43 of 60) earned a 3 or better on an individual test, compared to 64.3% in the State and 60.2% nationwide. Depending on the institution and subject test, students can start earning guaranteed college credit by scoring a 3 or better on any individual test. Congratulations to our hardworking students and staff. Thank you for representing our Champions' Culture!
April 21, 2016
US News and World Report Ranks PW 19th Best High School in the State, 735th in the Nation
Congratulations to the students, staff, parents, and community members of Pewamo-Westphalia Community Schools on being ranked among the top 20 best high schools in the State of Michigan by U.S. News and World Report. U.S. News uses a "comprehensive rankings methodology, which is based on these key principles: that a great high school must serve all of its students well, not just those who are college bound, and that it must be able to produce measurable academic outcomes to show it is successfully educating its student body across a range of performance indicators." Performance indicators include: proficiency in math and reading on state standardized tests compared to statewide averages, proficiency of subgroups in math and reading on state standardized tests compared to statewide averages, and Advanced Placement (AP) scores. Our kids, staff, parents, and community members continue to work hard to put PW on the map. Congratulations, again, on this accomplishment!
March 2, 2016
PW Seeking Support for One of Its Own
You may have recently read an article that was featured on the front page of the Lansing State Journal about a young lady who has been battling an eating disorder. Ms. Allison Rademacher has struggled with this life-threatening condition for 15 years. She is the daughter of long time P-W teacher and coach, Mr. Mark Rademacher. She continues to fight the disorder every day and would love nothing better than to have a 'normal ' life. Her illness has required almost constant therapy and visits to a number of treatment facilities and hospitals. This disease is very difficult to understand and challenging for professionals to treat. Anorexia goes way beyond just a reluctance to eat. If you know or have heard of someone who has been impacted by this disease , you may be familiar with some of the trials expressed in Allison's article.
Please consider donating to Allison though her GoFundMe page; she has been accepted by an in-patient facility in Indiana, but the costs are prohibitive. She has reached age 26, which means she is no longer covered on her parents' insurance, so she has to try to find coverage on her own. As you can imagine this treatment is extremely expensive and insurance only pays a portion of the treatment, medications, and therapist/nutritionists needed for treatment and follow up. She has recently opened up to the public about her illness, which has taken great courage. It has been a long battle, but Allison is very determined. She would appreciate any and all support and prayers as she battles this insidious affliction.
March 30, 2015
PWSTC Teaming Up With Amazon.com to Raise Funds For PW MS/HS
Attention parents, staff, and community members, the PWSTC has partnered with Amazon.com's Simple Fundraiser. Simply click on the Amazon link on the MS/HS page, and shop Amazon.com as you normally would to earn your school 5-7% of your total purchase. Money raised will go toward funding various unfunded initiatives. Participating in this fundraiser does not affect the cost of purchased goods! Feel free to pass this along to everyone you know!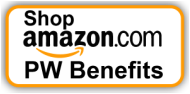 Upcoming Events
December 8, 2016
8th Grade to AgExp8 at AgroLiquid
8th Grade Life Unplugged (formerly Reality Store)
December 16, 2016
2nd, 3rd, 4th Hour Exams
December 18, 2016
MS/HS Band Christmas Concert at 7pm in Auditorium
December 19, 2016
5th, 6th, 7th Hour Exams
December 20, 2016
1st Hour Exam
HS Talent Show
December 21, 2016-January 2, 2017
No School--Holiday Break
January 16, 2017
No School for Students
Staff PD 8:00am-3:00pm
January 20, 2017
1/2 Day for Students--11:20am dismissal
End of 2nd quarter/1st Semester
February 17, 2017
No School--Mid-Winter Break
February 20, 2017
No School--Mid-Winter Break
March 17, 2017
1/2 Day for Students--11:20 dismissal
Staff PD
March 30, 2017
End of 3rd Quarter
March 31, 2017-April 7, 2017
No School--Spring Break
April 14, 2017
No School--Good Friday
May 5, 2017
8th Grade Chicago Trip
1/2 Day for Students--11:20am dismissal
May 12, 2017
PW vs. RESA Basketball Game
May 29, 2017
No School--Memorial Day
June 6, 2017
Exams begin (1st hour)
June 7, 2017
Exams (2nd and 3rd hours)
1/2 Day for Students--11:20am dismissal
June 8, 2017
Exams (4th and 5th hours)
1/2 Day for Students--11:20am dismissal
June 9, 2017
Exams (6th and 7th hours)
End of 4th Quarter/2nd Semester
1/2 Day for Students--11:20am dismissal
June 27, 2017-July 3, 2017
1st Summer "Dead Period" (Campus and Facilities Closed; no Staff/Student contact)
July 9, 2017-July 14, 2017
Summer Band Camp 2017
July 31, 2017-August 6, 2017
2nd Summer "Dead Period" (Campus and Facilities Closed; no Staff/Student contact)
Helpful Links

2016-2017 Student Handbook


2016-2017 School Calendar


2016-2017 Bell Schedules


PLANK Informational Flyer


2016-17 Teacher Office/Tutoring Hours


Service-Learning Log


NHS Bylaws


Wellness Policy


Dual Enrollment Information


Facility Usage Policy and Reservation Form
Our Staff
MS/HS Assistant Principal/ELA Teacher
MS/HS Athletic Director
Instructional Technology Specialist